Thursday, Mar 13 2008 by Chris Davies
Reminiscent of Mitsumi's rear-mounted touchpad concept from back in February, Microsoft Research have been tackling the problem of a users fingers blocking onscreen touch-sensitive controls by virtue of, well, needing to touch them. Their solution, LucidTouch, uses either a touch-sensitive panel or a webcam to monitor finger positioning on the rear of the device, while the shadow of fingers are overlaid onto whatever is on the front-mounted touchscreen (which is operated with the thumbs). That way, you can have a full QWERTY keyboard displayed and hit all the right keys since you'll still be able to see them. The LucidTouch prototype also features MultiTouch, so all ten fingers can operate controls at the same time.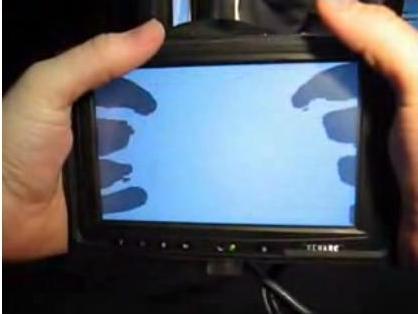 Check out the video of LucidTouch after the cut
"The key to making this usable is what we call pseudo-transparency: by overlaying an image of the user's hands onto the screen, we create the illusion of the mobile device itself being semitransparent. This pseudo-transparency allows users to accurately acquire targets while not occluding the screen with their fingers and hand" Microsoft Research
Built on top of Windows Mobile, the system is just a concept now (and a pretty bulky one at that) but considering the positive feedback they've apparently had from test users, hopefully we'll see some implementation of it in a device someday.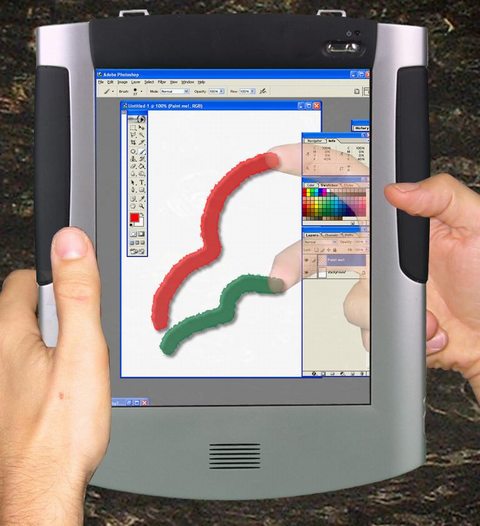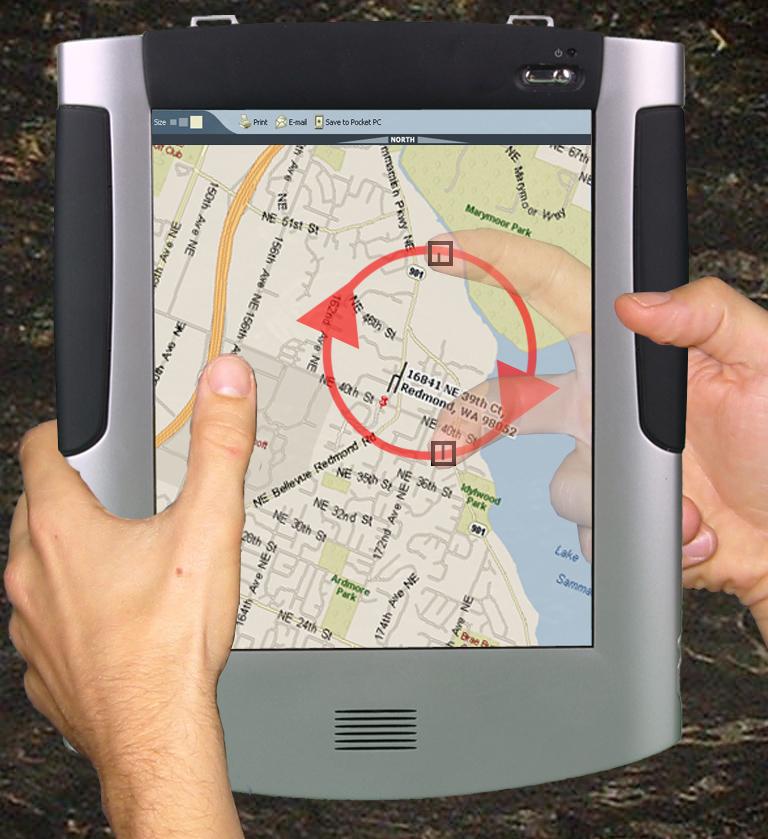 [via SlashGear]
One Response to "Microsoft Research LucidTouch demos 'pseudo-transparent' device"
Apple transparent trackpad patent suggests clamshell iPhone - PHONE Magazine Says:
March 17th, 2008 at 9:37 am

[…] or the sort of 'pseudo-transparent' control Microsoft demonstrated last week with LucidTouch, or embed polarised numbers or even LEDs to put controls directly into the […]
Comments